Infused water is delicious and refreshing. Infused water is water with a delicious taste, without dyes or added sugars. You can endlessly combine with different fruits and herbs. I personally prefer the subtle flavors of infused water by adding crushed forest fruits to it. In contrast to pure juice, the taste of infused water is much softer and more refreshing.
Infused water has less sugar than soft drinks or fruit juice
What many people don't know is that fruit juice often contains as much sugar as soft drinks. A glass of orange juice (250 ml) from the pack contains almost 24 grams of sugar. These are 6 sugar cubes. A glass of apple juice from the pack is even sweeter: almost 7 sugar cubes. The water infused with fresh fruit contains much of the flavor but without all this sugar, so you get less sugar.
What do you need to make Infused Water?
The internet offers the most advanced products to make infused water, but you really don't need anything more than a water jug, fresh fruit, and a refrigerator. If you do not have a water jug, use a weck jar or salad bowl (bowl). Also with this you can make fine infused water. If you still want to spend a little more, we recommend a good Pitcher. A pitcher is a glass jug with a handle and a volume of 1.8 liters.
10 infused water recipes to make yourself
Here are some of our favorite infused water recipes with herbs and fruits. All these recipes are based on 1.8 liters, so adjust the content of the ingredients according to the amount of water you will use.
1. Cucumber & mint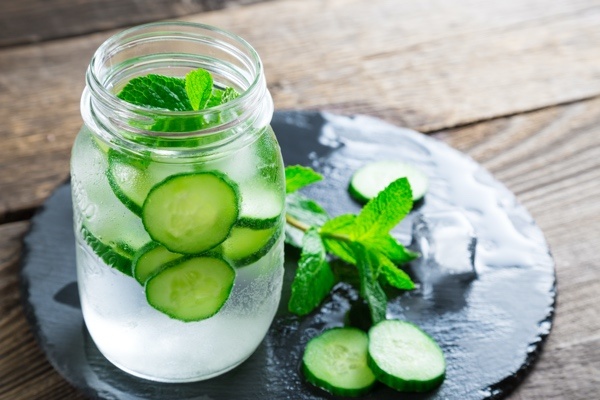 Thinly slice one cucumber and take 8 mint leaves. Fill a water jug and add the cucumber and mint. Stir gently and allow to rest in the refrigerator for at least 4 hours.
2. Citrus and Blueberries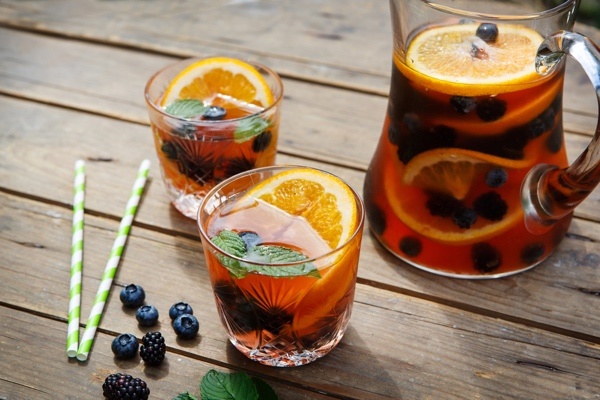 Thinly slice two organic oranges (leave the skin on for better flavor). Add the orange slices and 1 cup of blueberries and refrigerate for 4 hours.
3. Pineapple & mint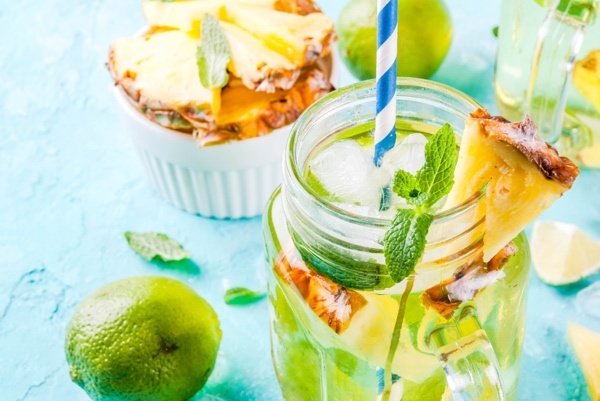 One of our favorites! Peel and thinly slice about 1/4 of a pineapple. The thinner the pineapple, the more flavor. Add 1.8 liter of water and 10-12 leaves of fresh mint and refrigerate for a few hours. You can also add lime and ginger if you like.
4. Watermelon and basil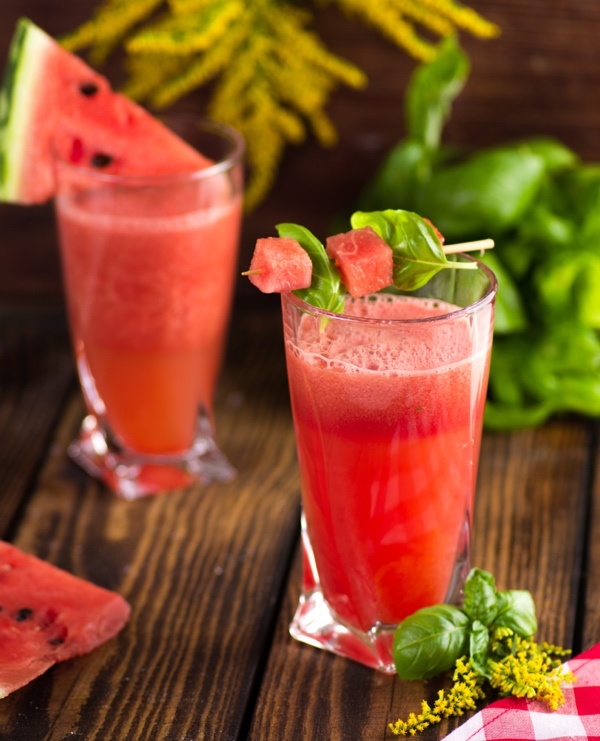 Chop a small watermelon (without crust) and get 15 leaves of fresh basil. Add 1.8 liters of water, stirring briefly, and let it rest in the refrigerator for 4 hours.
5. Strawberry and Lemon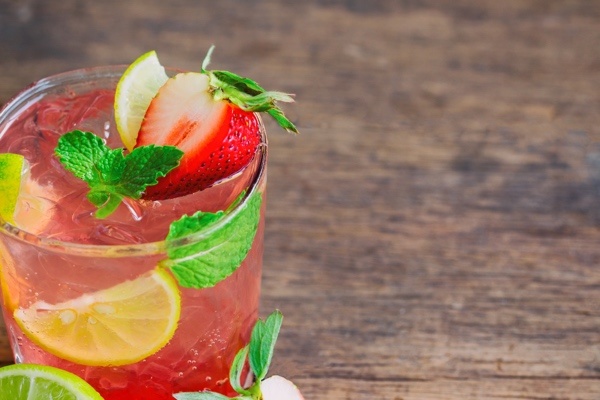 Like strawberry lemonade, only better! Chop 15 fresh strawberries and add a sliced lemon (with skin). Fill with 1.8 liters of water. Stir gently and refrigerate for 4 hours.
Cherry and Lime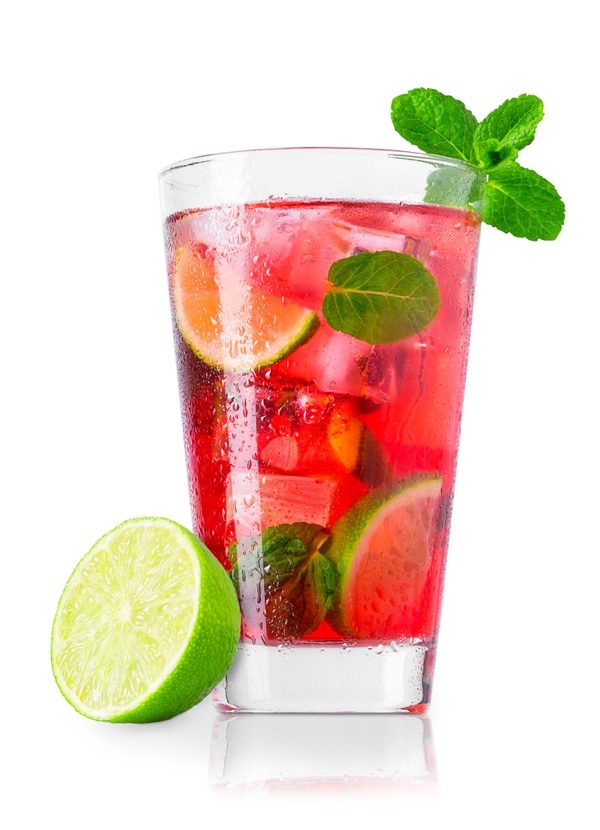 Cut 400 grams of cherries in half (remove the stone), and add a thinly sliced fresh lime. Mix gently and store in the refrigerator for 4 hours.
7. Grapefruit and Raspberry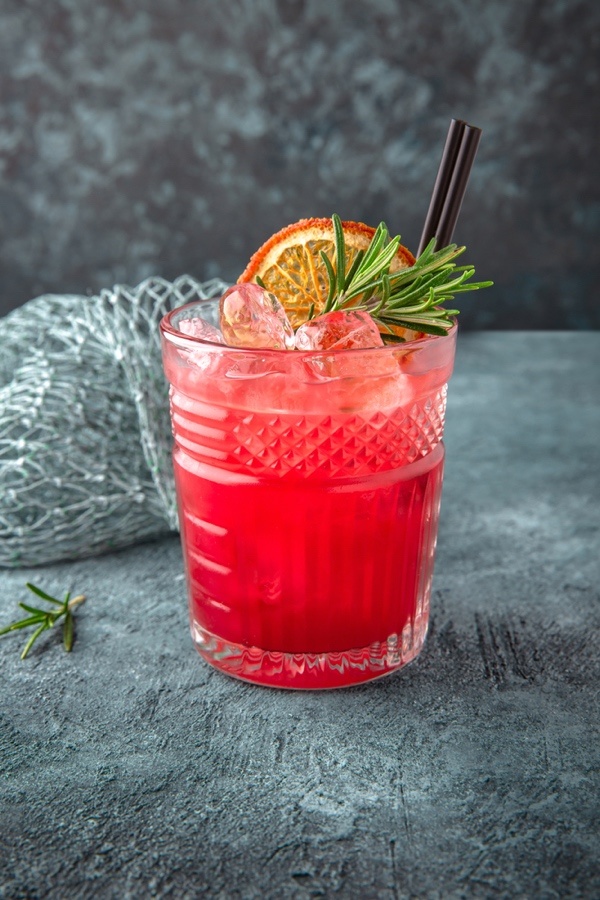 Thinly slice a grapefruit (with skin) and 100 grams of fresh raspberries. Add 1.8 liters of water and leave it in the cupboard for at least 4 hours.
8. Mango and pineapple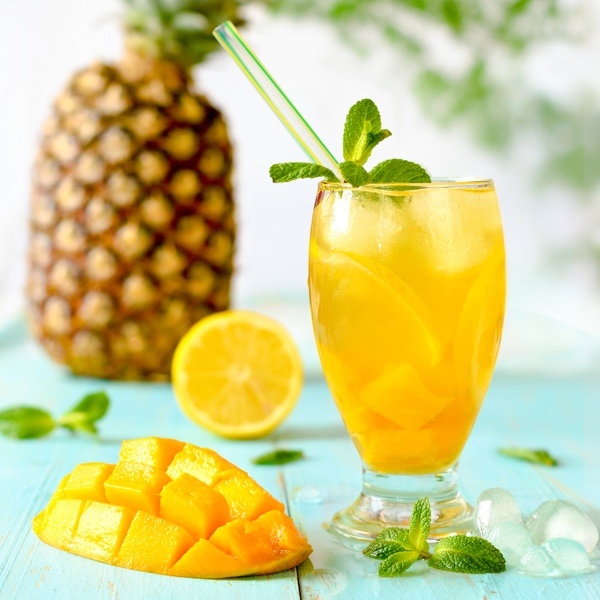 Peel and thinly slice a fresh mango. Add 200 grams of chopped pineapple and 1.8 liters of water. Let it steep in the refrigerator for 4-6 hours.
9. Orange and Grapes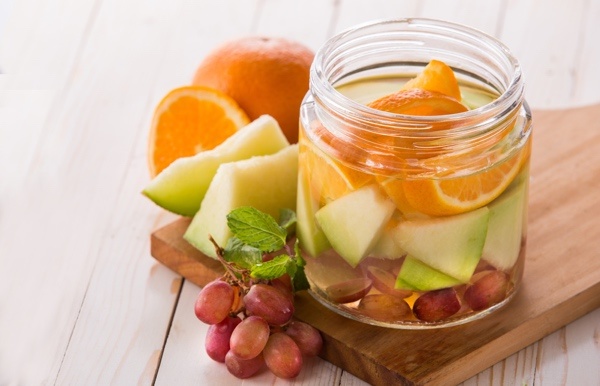 Halve 400 grams of halved organic grapes. Thinly slice an orange (with peel) and add 1.8 liters of water. Refrigerate for at least 6 hours for the best flavor. Do you want to sweeten it up? Then you can also add a slice of honeydew melon.
10. Pineapple Basil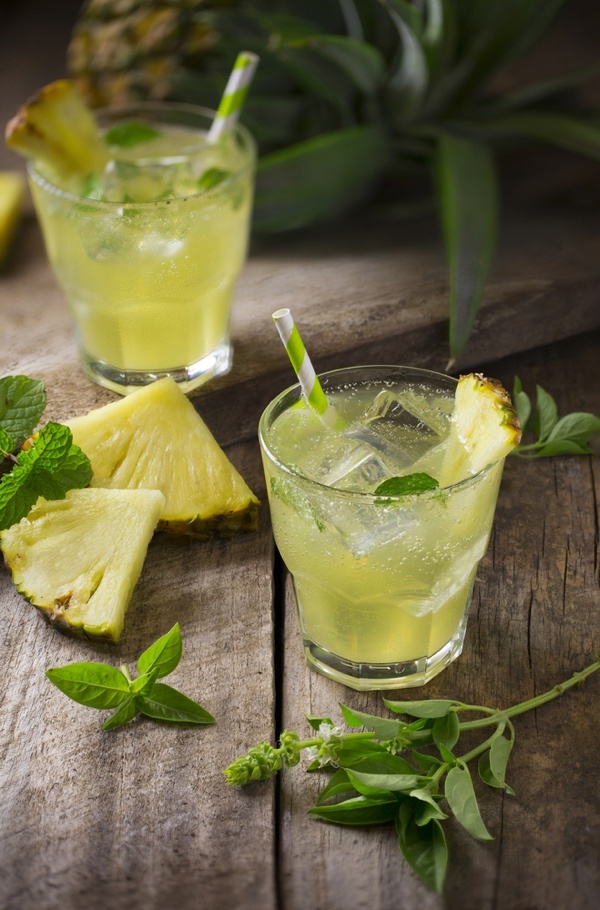 Cut 150 grams of fresh pineapple into small pieces and add 20 leaves of fresh basil. Add a 1.8 liter of water and let it cool for at least 6 hours.

Drink Infused water on the go
Do you also want to enjoy infused water on the go? With our Kambukka Lagoon drinking bottle you can take your favorite home-made soft drink and enjoy it wherever you are. Click here for an overview of our suitable drinking bottles.
Do you have other recipes? Please share them.