More and more people are making their own cleaning supplies. It's done due to a number of reasons: to save money, reduce waste or live more environmentally friendly. There are a lot of natural ingredients you can use making detergent, cleaning agent and anti-limescale.
Why make your own cleaning supplies?
One of the main reasons people make their own cleaning agents is that these have no chemical additives. Your detergent will be better for the en vironment, because of the lack of chemicals and the plastic bottle you won't be throwing away. Many cleaning agents are stocked with harmful, chemical substances. More ecological alternatives are hitting the market, but believe us when we say it's really easy to make your own cleaning product.
Make your own all-purpose cleaner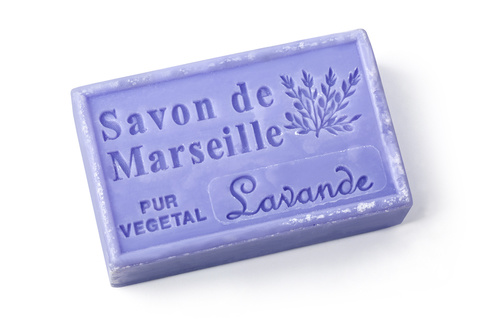 With all-purpose cleaner you can deeply clean your house, but it's also perfect for regular cleaning, like your tabletop after dinner. Grate 20 grams of Marseille soap, which is a natural oil-based soap or Sunlight soap. Dissolve the grated soap in 1.25 liters of boiling water. Let it boil for a while and pour the soap into a container. The soap will cool down and becomes thicker in the process. Dissolve the all-purpose cleaner with hot water to use it with a spray cleaner. The thicker soap can be used as a hand soap too.
Anti-limescale from natural ingredients
It's fun to make your own cleaning agents, but you also want to be sure your bathroom gets cleaned properly. Make all-natural anti-limescale by mixing vinegar and lemon juice in a spray bottle. Be aware that lemon juice can cause stains on natural stones. You can also use just vinegar mixed with water, to clean tiles and tabs. Use a few drops of essential oil to make your anti-limescale smell nicer.
Streak-free windows and mirrors
Regular window cleaners leave a bit of wax on your windows. That why they look clean and free of streaks. You can reach this result too. Dissolve a teaspoon of liquid soap in 250 milliliters of boiled water. You can use essential oil for a scent that you like. Shake the bottle and your glass cleaner is ready to use. You can clean your windows even more easily: drop a sliced union into a bucket of water. Use old newspapers to wipe the streaks. Don't clean your windows during the day in the hot sun: the water will dry to quick and you will get streaks.
Make your own laundry detergent
For clean laundry you will need laundry detergent, but many of them contain perfume and chemical additives. If you've got a sensitive skin or are allergic to perfume, it's not for you. Make your own cheap - all natural - laundry detergent by using this recipe. Mix 80 grams of soda and 80 grams of grated Marseille soap with 5 liters of boiling water. Pour into wide-necked bottles. For a nice scent, you can use a few drops of essential oil. If you want to use fabric softener, you can make it yourself too. Mix six cups of vinegar with a cup of baking soda. Use half a cup to a cup per load of laundry.
Sources recipes: hetkanwel.nl, greenevelien.com, blog.greenjump.nl