Easy ways to prepare your garden for summer
Endless warm evenings in the garden: are you looking forward to it? Around June it is time to prepare your garden for summer. And this not only includes removing weeds, but also about creating a cozy interior, with lights, garden furniture and - why not - a new barbecue.
Dig over for planting and sowing
Unfortunately you cannot escape it: dig over the soil. It's necessary if you want to make your garden beautiful grow. If you want to plant new shrubs or sow veggies in your vegetable garden, you will first have to remove the weeds too.
Prune for healthy trees and plants
Dead branches give a rather bleak look. So it's time to remove those dead branches and leaves. You can research only what's the best time to prune your trees and plants.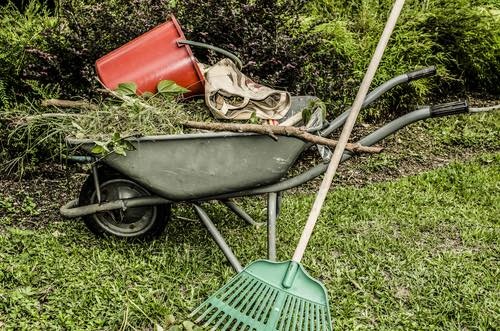 Clean your tiles
Most terraces are not so nice looking after an autumn and winter with a lot of rain. Do your tiles look green because of green algae? With the cheapest cleaner from the supermarket and a broom, you can easily remove it. Treatment with a high-pressure spray also helps.
Clean the fence and other garden woods
Did you know that you can easily clean grayed or darkened hardwood with the same high-pressure sprayer? Garden fences, your veranda or wooden sun loungers will look like new again in no time, by directing a powerful spray of water on them. If you treat the wood with a special stain, it's easier to protect the wood against the rain.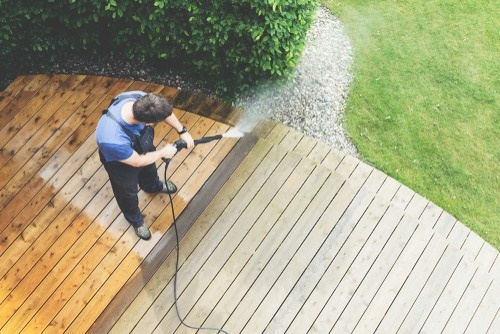 darkened hardwood can be cleaned with high-pressure sprayer
Clear your canopy
A canopy or veranda can be very attractive. But not if it is full of garden furniture and junk. Time to clean up! Make sure the tiles are also cleaned in this space. Then put the (cleaned) furniture back in place. You provide extra atmosphere by hanging cozy outdoor lights along the edges of your roof. Don't have a power point? Then use lighting that works on solar energy! Nowadays you can buy outer rugs for the floor: this is a rug made of a type of plastic that is weather-resistant.
A new barbecue
Do you love BBQs, but have you been cooking on an old one for years? Treat yourself to a nice new barbecue. The Weber bullet barbecue is very popular in the Netherlands. You use this with charcoal and it is easy to move. The ceramic Green Egg also remains popular. Of course you can also cook on a gas barbecue. This is very easy for people who don't like to clean up, because you don't have to throw away charcoals or ash.