On April 12th we celebrate Easter Sunday. My family and I traditionally celebrate this with my in-laws. Not that we really care about Easter, but we do like to have brunch together. We do not go crazy or anything: we just enjoy eachothers company and like our little company. Does that sound appealing? Then please keep reading.
Set the table nicely
You really don't have to go all out and buy new linnen tablecloths. Easter is not Christmas and thinks don't have to be fancy. But if you have got kids, a paper tablecloth with subtle Easter design can be nice. Afterwards you can throw it in the trash, so it's nice and easy. Some store also offer tablecloths that kids can draw on. It's an easy way to entertain them and keep them at the table. Because of the Easter themed tablecloth, I just use my regular - though beautiful - crockery and cutlery. For more ambiance you can put a decorated Easter branch on the table. And it's clear: the Easter eggs cannot be missing.
Provide tasty rolls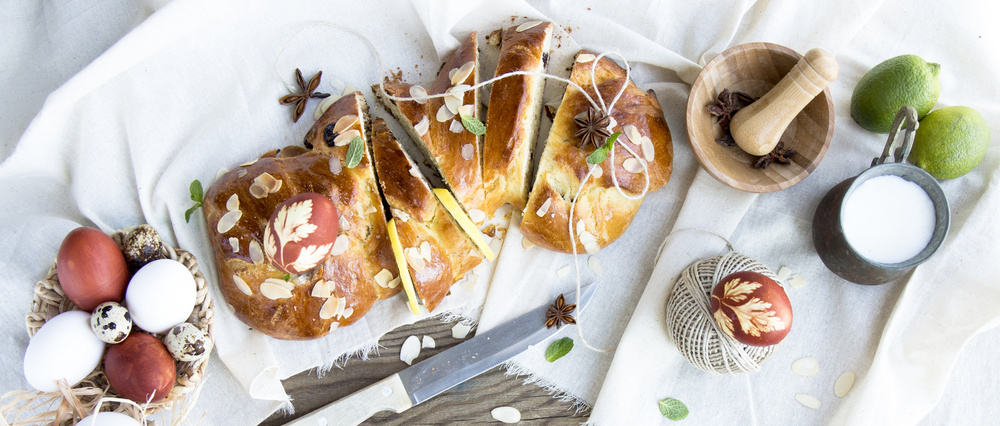 Make sure you get some nice bread rolls for the Easter brunch which you can bake at home. Almost every supermarket nowadays has all kinds of sandwiches in all kinds of shapes and from multigrain to white bread. Make sure to alternate so that you have something for everyone. In my opinion, the Dutch 'paasstol' should not be missing.
Painted eggs for the kids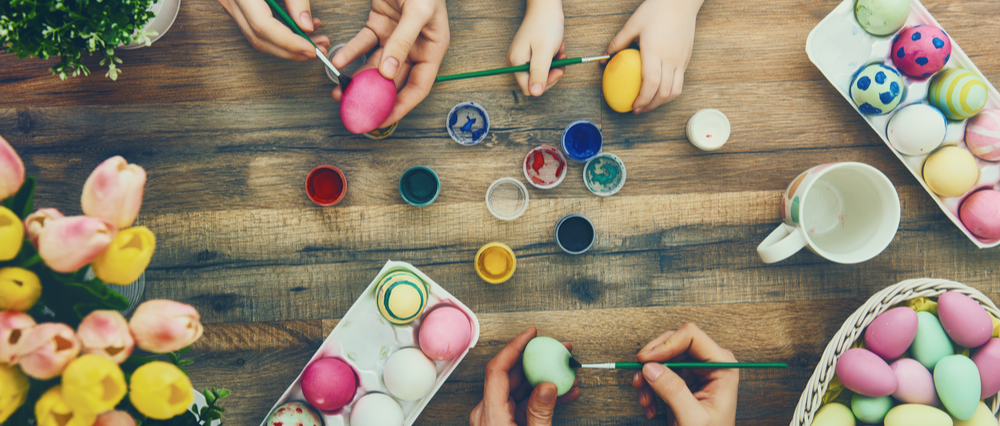 Do your children have the age where they still like it to paint eggs? In some store you can buy special little tools in which you put and egg and it comes with a few colors of waterpaint and a brush. With this tool, you can easily twist the egg. Cook the eggs in advance and make sure they have cooled down enough to touch. If you don't have small children, just put the eggs in a nice egg cup next to the plate.
Wine glasses provide a luxury feeling
You don't have to drink wine at eleven o'clock in the morning, but put your most beautiful wine glasses on the table anyway. Fill them up with freshly squeezed orange juice: it's not only tasty, but also very healthy. In addition, make sure to put a nice carafe on the table and water glasses.
Use dishes to serve your cheese and ham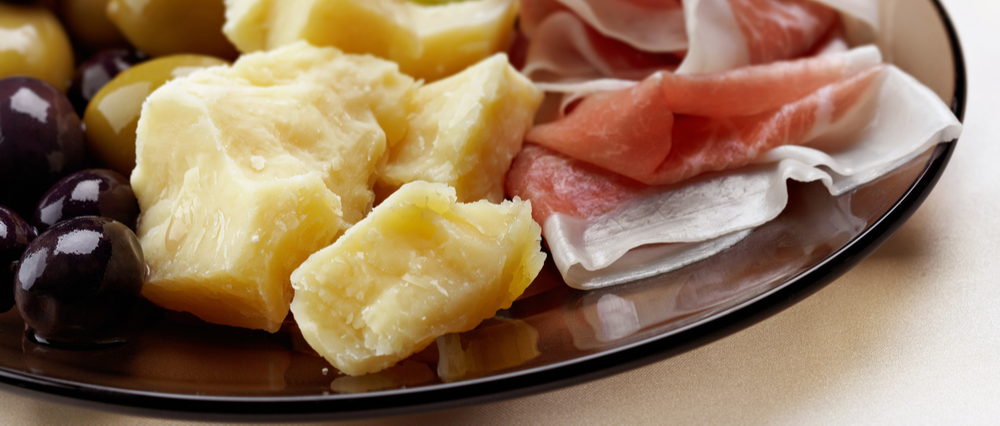 It's a shame to ruin your beautifully set table with plastic packaging. So put your cold cuts and cheese on a plate. You can place slices of tomato and cucumber on another dish. You can choose to put sweets as chocolate sprinkles in a bowl, although it is of course no disaster to put this on the table in the regular carton box. You can also cut up the 'paasstol' and place it on a beautiful wooden cutting board on the table.
Special food items for Easter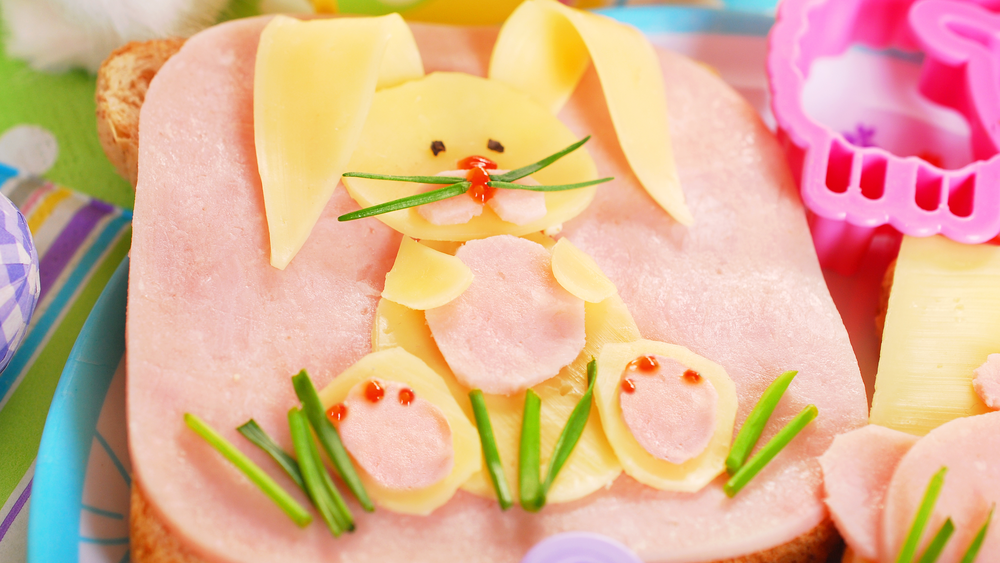 As people pay more and more attention to Easter, you can buy more Easter foods accordingly at the supermarket. I've seen butter in the shape of an Easter bunny, sprinkles with Easter eggs and cheese in the form of bunnies too. It might sound crazy, but apparently we buy it anyway. Of course you do not necessarily need these foods for a festive brunch, but I am sure your kids will like it.