Orbitkey Nest - The desk organizer with built-in wireless charger
With mobile working you no longer have your "own" desk. You decide where and when you work. So you work independent of time and place. Flex desks can be at your own office, but also in external buildings. In the latter case, you usually pay for the time you use the place. There are also many coffee shops where you can work flexible hours for free. Wherever you plan to work, you can make your workplace more efficient with the right desk accessories.
Essential accessories and supplies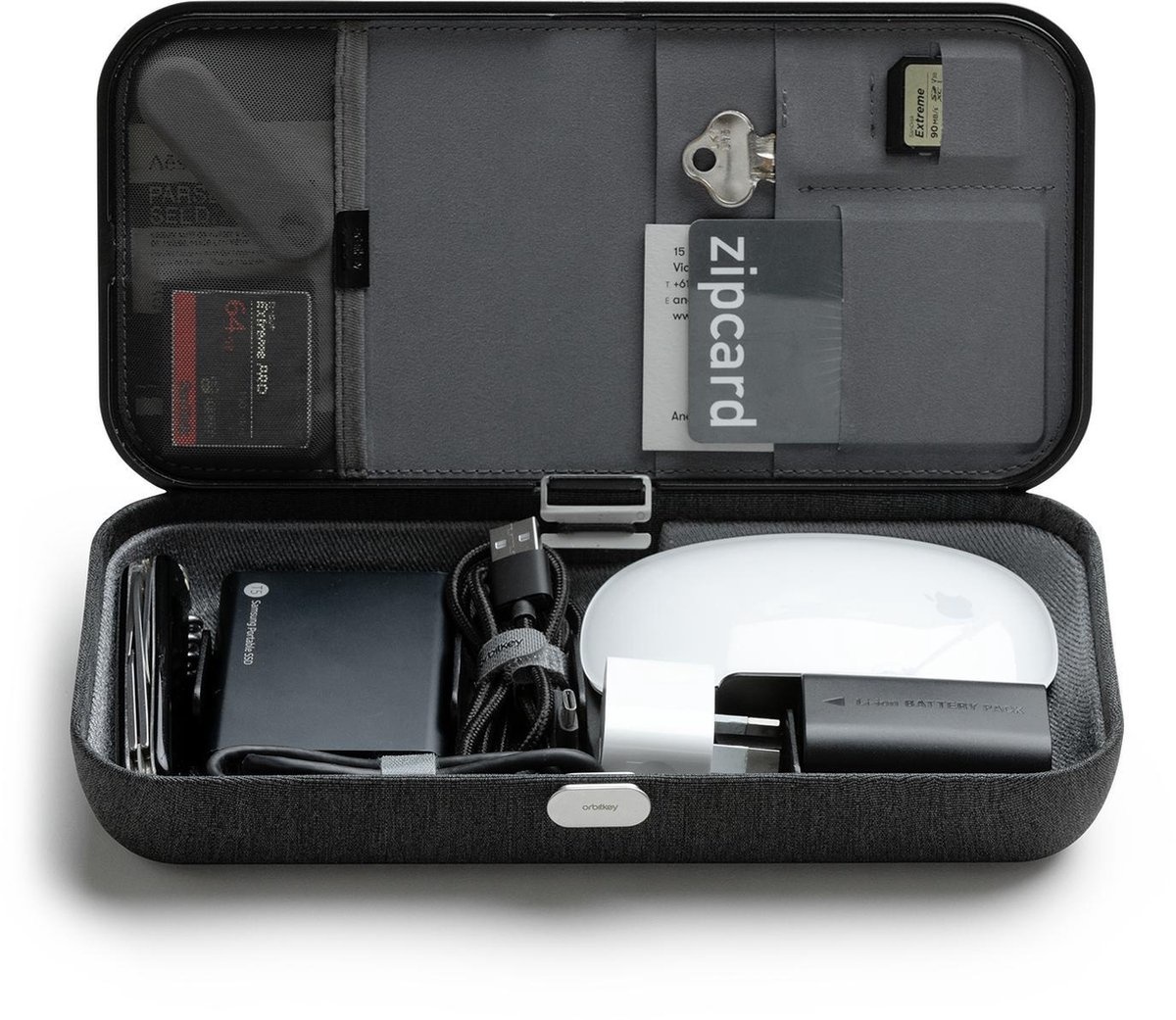 The Orbitkey Nest offers enough space for various USB cables, chargers, adapters and other accessories. Everything is neatly held in place by the dividers that you can place according to your own wishes with which you can determine the layout of the Nest yourself.
Built-in wireless charger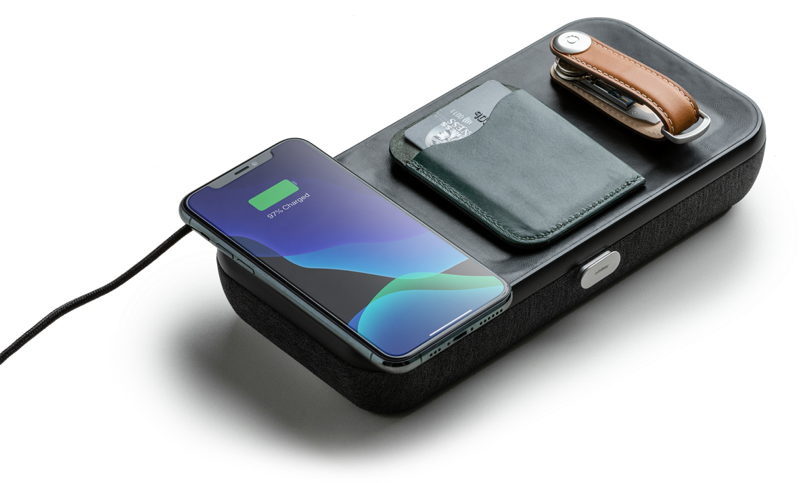 What do you need most along the way? Of course, this varies by profession, but there are a few things we all need. In any case, we cannot do without cables and chargers! Power is essential if we want to be able to work anytime and anywhere. But where do you leave all those cables? The Orbitkey Nest already offers a solution for this.
The wireless charger built into the lid of the Orbitkey Nest keeps your smartphone and wireless earbud charged while you work. Thanks to the included USB cable, you can easily connect the Nest to your PC and charge your devices wirelessly and ensure that you are accessible anytime and anywhere.
Easy to store in any bag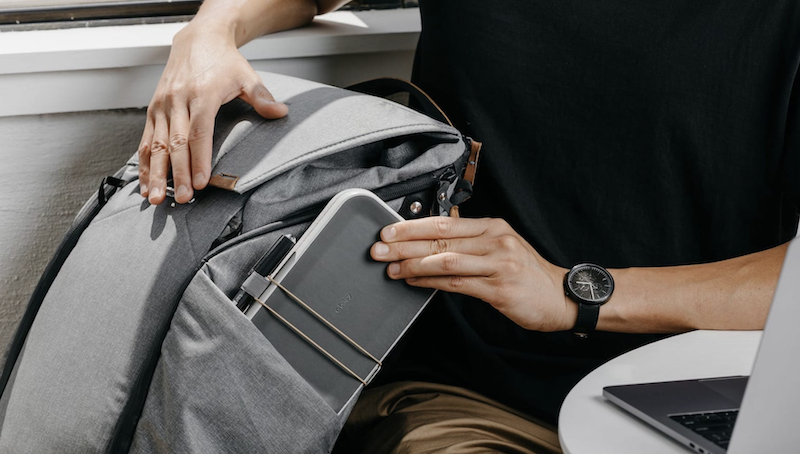 Of course you always have a backpack or briefcase with you when you are on the road, but they are not always handy. Cables, chargers, mouse and earplugs are often hidden in various small compartments and sometimes you have to search a long time to find that one USB stick. The Orbitkey Nest also comes in handy here. Everything you really need is neatly in place, and the whole thing is easy to carry and fits in any backpack or handbag.
Buy the Orbitkey Nest
Are you convinced and do you want to buy an Orbitkey Nest? Order this handy organizer now online in our webshop. You pay no shipping costs and with our UPS Standard delivery service we deliver very quickly and safely.