ViableStraw - Durable straws
Durable straws
Every day millions of plastic straws are used and thrown away. Often they end up in nature, like in the ocean. That results in a lot of serious consequences. For example, not to long ago a plastic straw got entangled in the nostril of a tortoise. Very painful for the animal and the straw could only be removed just in time. A plastic straw is one of the most useless products, but also one of the most used products in countries like the USA. Is it really necessary to drink your iced tea with a straw or can you just drink it straight from the glass? Right! It won't do anything for the taste. If you really want to drink your drink with a straw, sustainable straws are an environmentally friendly solution.
Reusable straws
Durable straws are straws made of a durable material like paper, bamboo and stainless steel. These straws can be reused and are not thrown away after a one time use. You can use these straws again and again! Examples of these reusable straws include the FinalStraw and the ViableStraw. The creators of these sustainable straws have realized their projects through crowdfunding website Kickstarter. The FinalStraw and ViableStraw are both straws that are durable and friendly to the environment. From now on you can say 'no' to a plastic straw and you can use your own sustainable straw!
Washable straws
The advantage of sustainable straws is that they last for years. It's a small investment with a big impact on nature and the environment. In addition, most durable straws are packed in a compact package that fits easily in your pocket or bag. You can even hang the FinalStraw on your keyring. This way you always carry a sustainable straw with you. When your drink is finished, you can put the straw back in the box. At home you can rinse the straw under the tap or even in the dishwasher. This makes the use of sustainable straws very easy for you!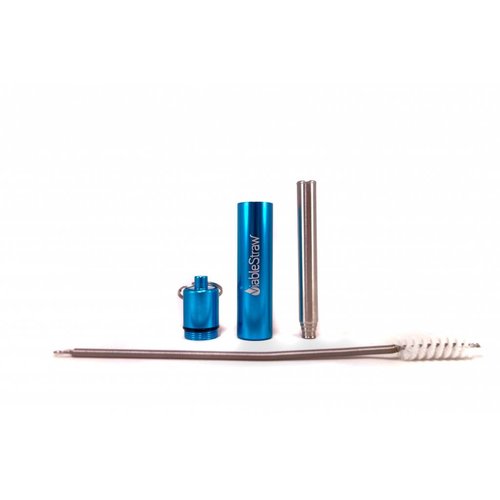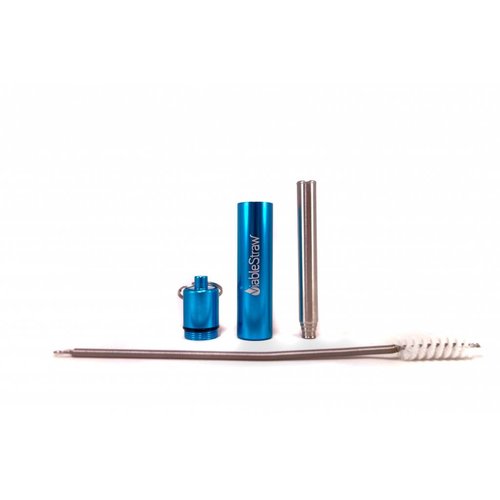 Article code
VIABLESTRAW-BLACK
The world's first telescopic and most compact re-usable straw!
Read more
Ordered before 17:00, Shipped Today!.
ViableStraw
Telescopic straw
The world's first telescopic and most compact re-usable straw!