Add your review
MOFT Laptop Stand
MOFT Laptop Stand
Article code
MOFT-LAPTOP-GOLD
Available Soon
An adhesive laptop stand makes you move freely and enjoy ergonomic comfort anywhere Read more
Buy

2

for

€20,85

each and save

5%

5% Discount

Buy

3

for

€19,76

each and save

10%

10% Discount
Description
MOFT laptop stand
Light as paper and slim as a coin, MOFT portable laptop stand is a perfect fit for your business trip, travel, and work on the go. You just might forget carrying MOFT around until you use it. To open it is just as easy as open the lid of your laptop.
Improve your posture while working on your laptop with the MOFT laptop stand. Thanks to this stand you can work while sitting comfortable, responsable and ergonomic.
Whether you are in the office or in a coffee shop, you can set up the stand at two different heights to ensure that your laptop is set at the right height to prevent neck pain. The stand is fixed with removable glue on the back of your laptop. Because the design is lightweight and very thin, you hardly notice that the standard is on your laptop.
The advantage of this laptop stand is that it stays on your laptop, so you do not have to take it with you separately.
The MOFT stand is suitable for a laptop up to 15.6 inches.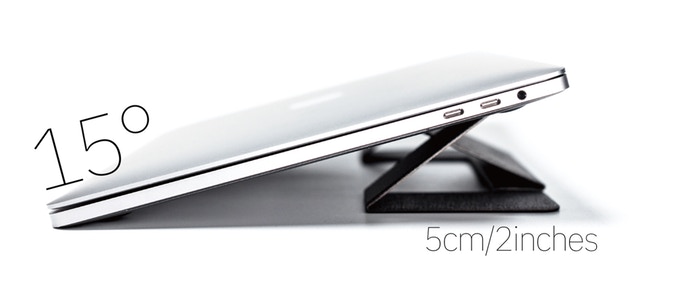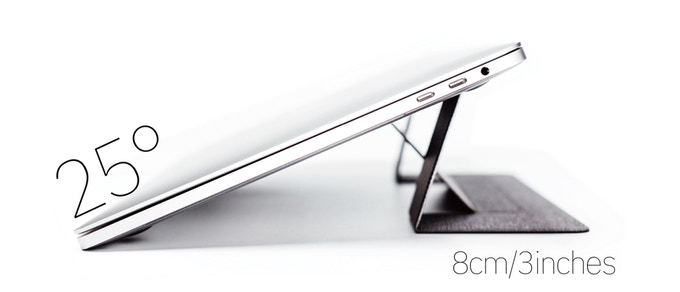 We truly believe"Good design is invisible" and put this philosophy into creating MOFT: unseen when attached, unfelt when worked on, unnoticed when carried. 
You will never be troubled by forgetting to take a laptop stand when going out, because MOFT acts as a natural, seamless appendage of your computer.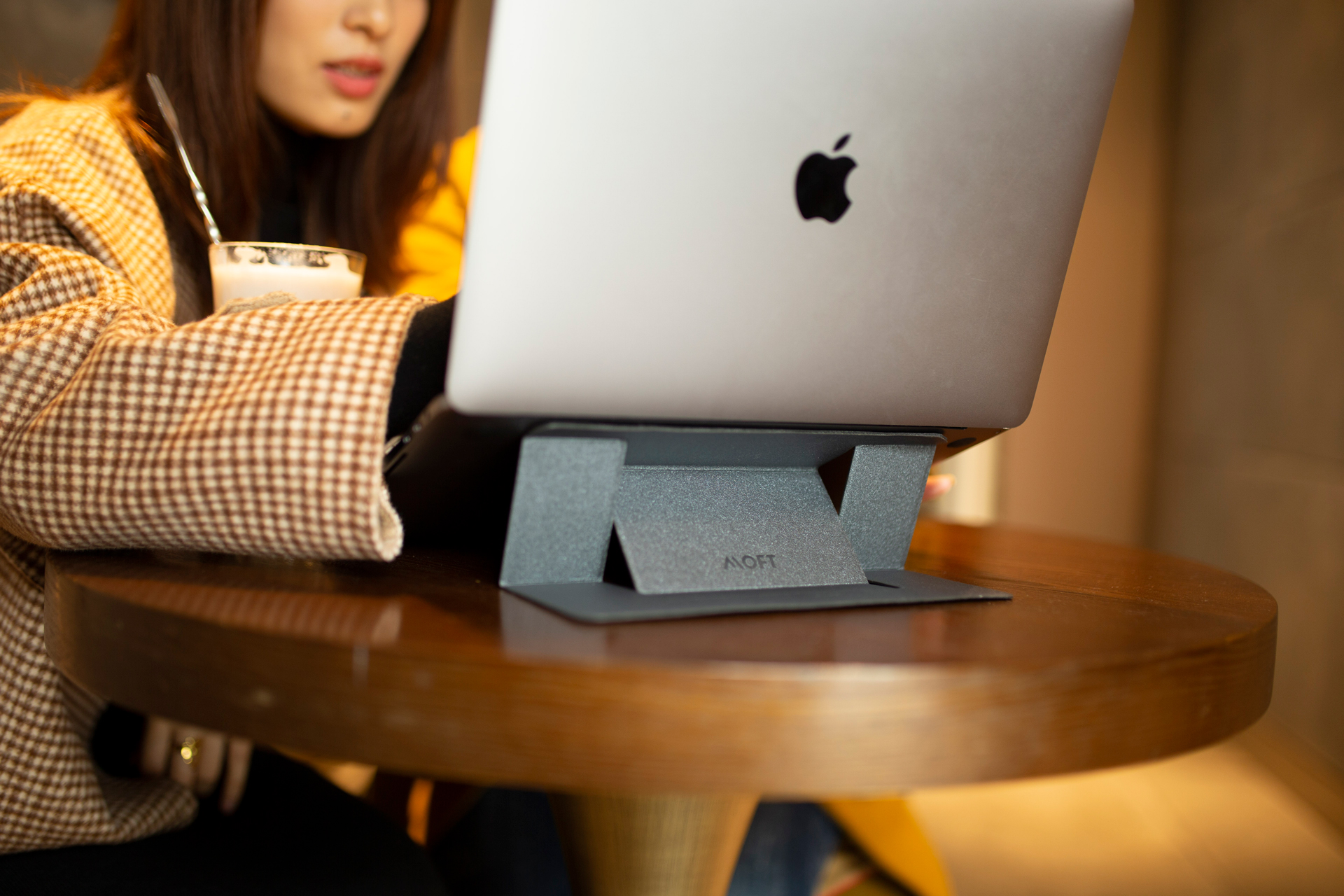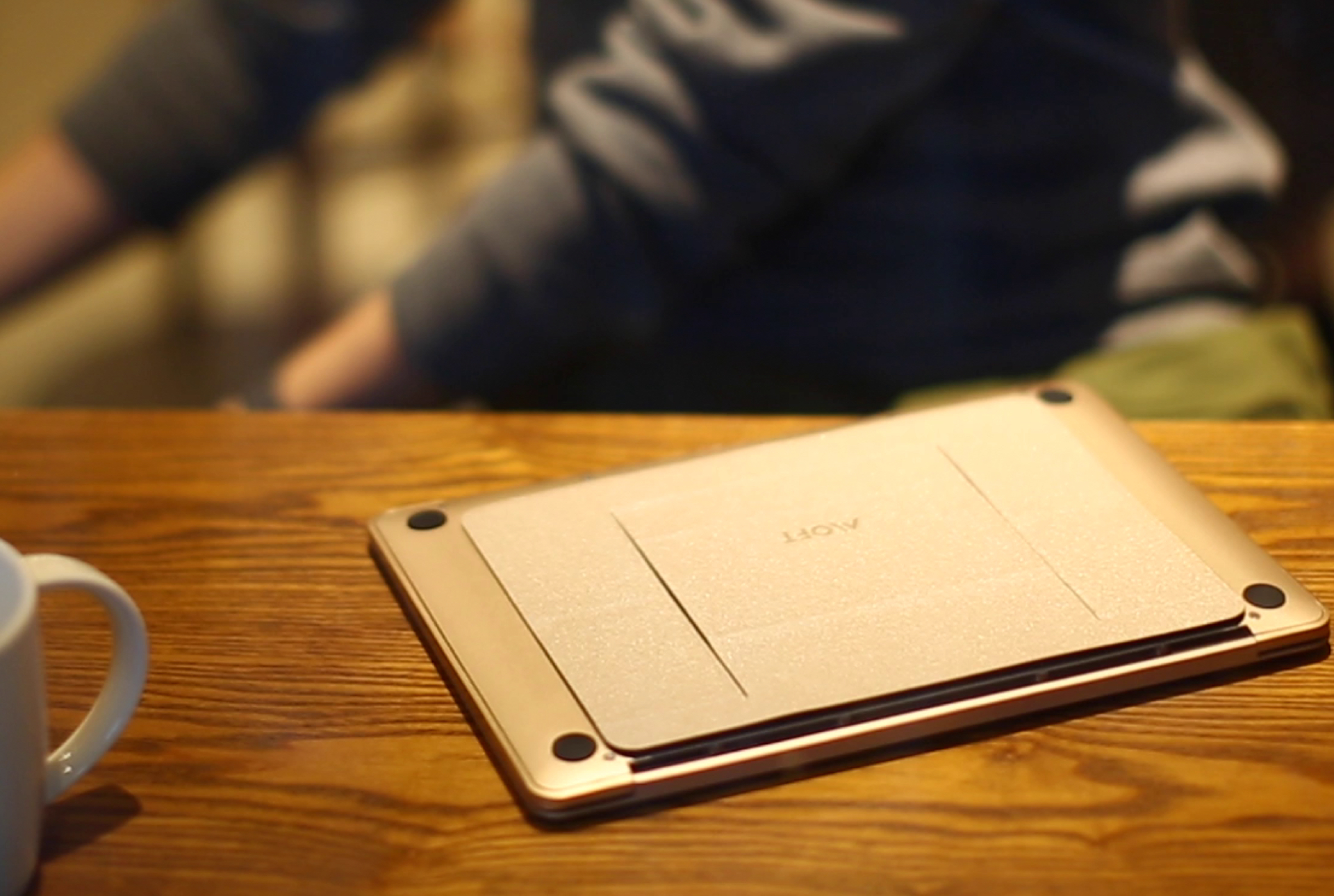 Do you want to buy the MOFT Laptop Stand? Order directly online. 30 day money back guarantee and free return.
0
stars based on
0
reviews