MOFT X laptop stand
a lightweight, portable, patented and 'invisible' laptop stand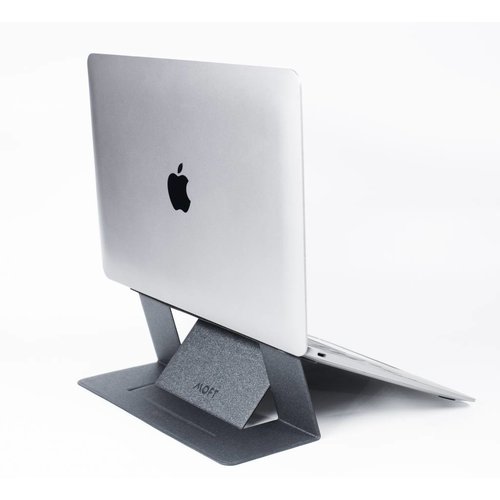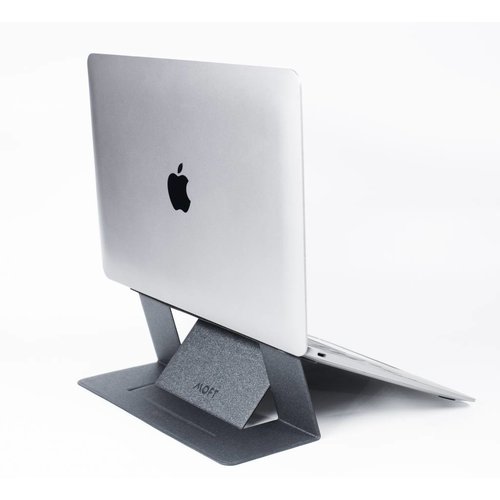 MOFT
Article code
MOFT-LAPTOP-GOLD
An adhesive laptop stand makes you move freely and enjoy ergonomic comfort anywhere
Read more
Ordered before 17:00, Shipped Today!.
MOFT
Laptop Stand
An adhesive laptop stand makes you move freely and enjoy ergonomic comfort anywhere
MOFT
MOFT-Z
It helps you easily develop a healthy sit-stand work posture, keeping you active and productive all day long.
MOFT X laptop stand

The MOFT Laptop stand is easy to use and only takes one second to open and close it. No more hassle with difficult to apply docks that are also much too thick and bulky. Plus, MOFT is always with the laptop, so you have the same mobility you are used to.
Easy to attach and remove
The MOFT Laptop stand is easy to install and remove. The adhesive layer leaves no adhesive residue and you can easily stick the laptop back on again if you want.
Light as a pen and thick as a coin
The MOFT Laptop stand weighs only 65.7 grams and is only 3.04mm thick. In daily use, you will hardly notice the laptop by default, but if you need it, it is ready for use.
Suitable for laptops from 11.6 "to 15.6"
MOFT stand is made of unique PU and fiberglass material. This material is extremely strong yet super light. The laptop stand can carry a weight of up to 8kg when opened
Adjustable in 2 positions
Every location is different, which is why it is nice that the MOFT Laptop can be set in 2 different positions by default. The 1st position puts your laptop at an angle of 15 ° and increases through the back of the laptop by 5cm. An ideal position to relieve the wrists if you have to type a lot of text. The 2nd position takes it a step further and increases the laptop at the back by another 3cm to a total of 8cm. Perfect to raise the screen so that you get a better sitting position. This position therefore relieves your neck and shoulder muscles.